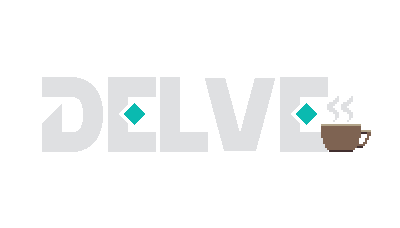 Delve
Post-Game Jam Update 1 - Adjusted Palette, etc.
---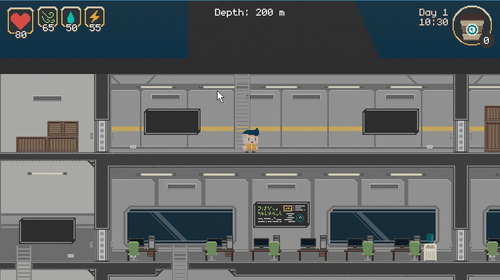 Hello! Been a while since I did an update on the game.

I'd just like to announce that Delve is receiving a postgame jam version. This version should address most, if not all, of the commonly mentioned issues as provided in feedbacks in both game jams. It should also contain some improvements as well as things that were planned for the game but didn't make it in the game jam versions.
Here are some of the things I've already incorporated:
Improved color palette

As you can see from the image above, the improvement is quite subtle. I added a few more colors to give more leeway in creating the tiles and sprites and generally fixed some weird color ramps. I decided to retain the "dullness" of the colors since I feel like they invoke just about the right kind of feel Delve needs.

Made the game have dynamic resolution
Requested.Previously, people mentioned that the game's resolution is too small. To keep the pixel perfect graphics and due to lack of time, I had to release the game with no option to resize it. In this version, the game should now be large enough to fit people's screens. I'm still having issues with integrating playing in fullscreen. For now, I think this is enough.

Fixed seemingly random death and "Several factors" cause of death
A known bug and issue. The random death usually occurs when a resource value hits 0, the game marks you as dead but you manage to increase it again when you happen to be making it increase in its corresponding station. Sometimes, this results in a soft lock where you can still move but everything else is frozen. This should be fixed now.
Also, made the cause/s of death clearer by removing the "Several factors" message and replaced it with the appropriate conditions.
Added day and time of death in Game Over screen
Requested. A minor addition requested before.
A few more things on the way:
Music and sounds
Tutorial/Instructions/Guide
Better player feedback
Design tweaks
Better title and game over screens
That's it for now. I will post more updates in the future.